The Porch
Branding & Collateral
Bull Street Baptist Church in Savannah, GA, has a thriving college group, and their recent name change came with a need for a rebrand. The logo needed to speak directly to college students while still maintaining a sense of the heritage of the church itself. I led a team of three to the solution you see here, which uses bold typography and the unique shape of the church's college building (I call it the "Monopoly piece") to bridge the old and new.
Killer Swag
For The Porch's introduction, we wanted to have a number of different products to showcase the logo and get our name out, so we made screen-printed notebooks and created coffee mug and t-shirt designs.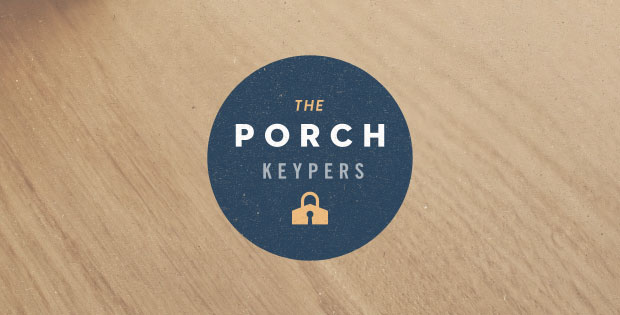 Branding System
Because The Porch is a fairly large ministry that encompasses a number of different smaller ministries, we wanted to have a cohesive branding system for the different sections. We emphasized the use of typography and the building shape and played with it as an icon to make these three symbols: one for the worship team, one for the Keypers (who make sure the building is tidy and safe), and one for the media team.